The Friendly City of Mason, WV., gets New Sidewalk SAFRAIL® Handrail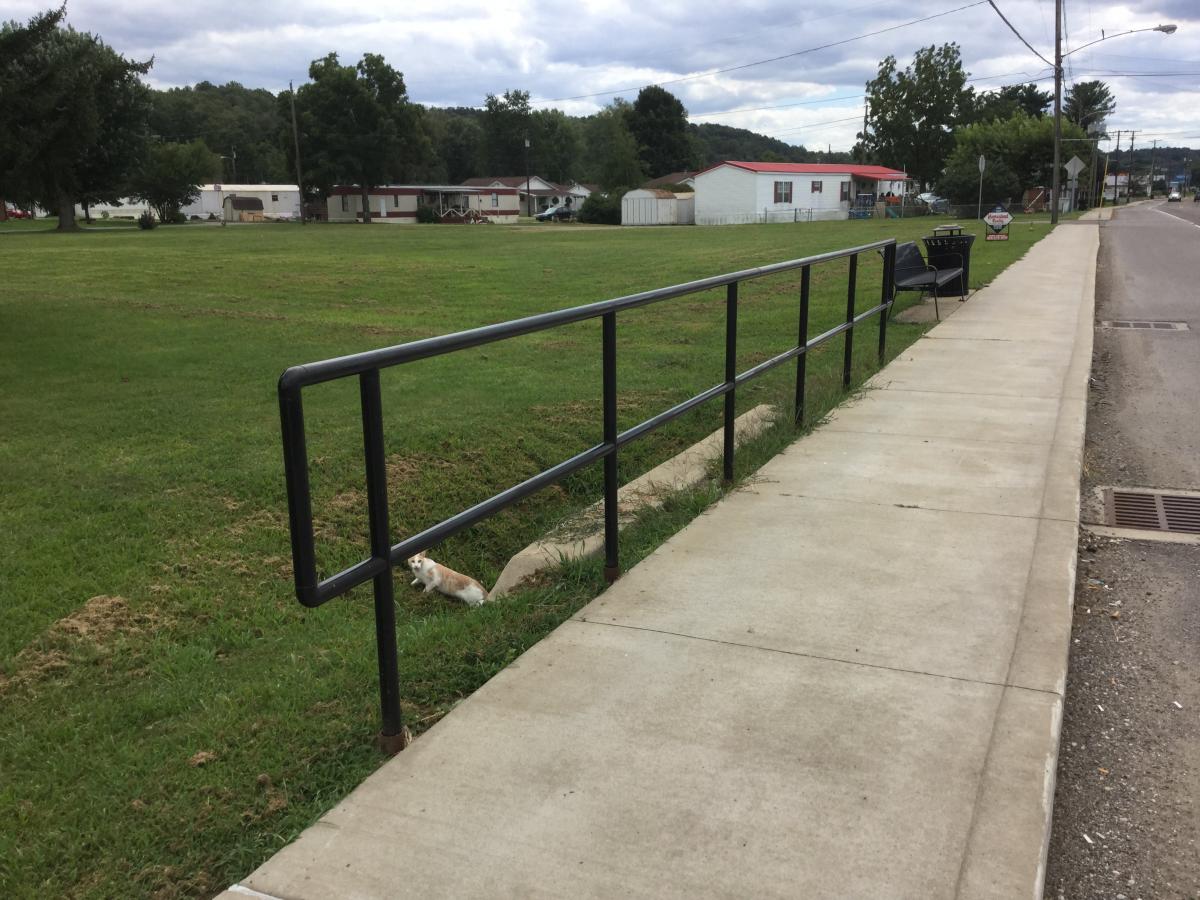 The City of Mason, WV. wanted to replace their old rusty steel handrails but they wanted them to match the surrounding benches along the sidewalk in town. They also wanted to protect anyone from slipping off the edge of the sidewalk and falling into the culvert. So they called GEF Incorporated. GEF Incorporated with the assistance of a local Engineering Firm immediately went to work to incorporate the color of the benches into our SAFRAIL® Handrail to coordinate the colors.  Well, we at GEF strive to accommodate the customer with their wishes and needs, so promptly we had a few suggestions for them to review. After a little observation on their part they selected an option. The handrail was fabricated in shop and sent out for the City Maintenance Team to install. It didn't take long to introduce the color coordinated SAFRAIL® handrail to the sidewalk, and it blended in perfectly with the benches. We commend the City of Mason on their considerations and work they provide to their friendly, clean town.
Contact us for more information on these and other great fiberglass products. Already know what you need? Request For Quote.