NEW Stair System with Platforms at Water Plant in WV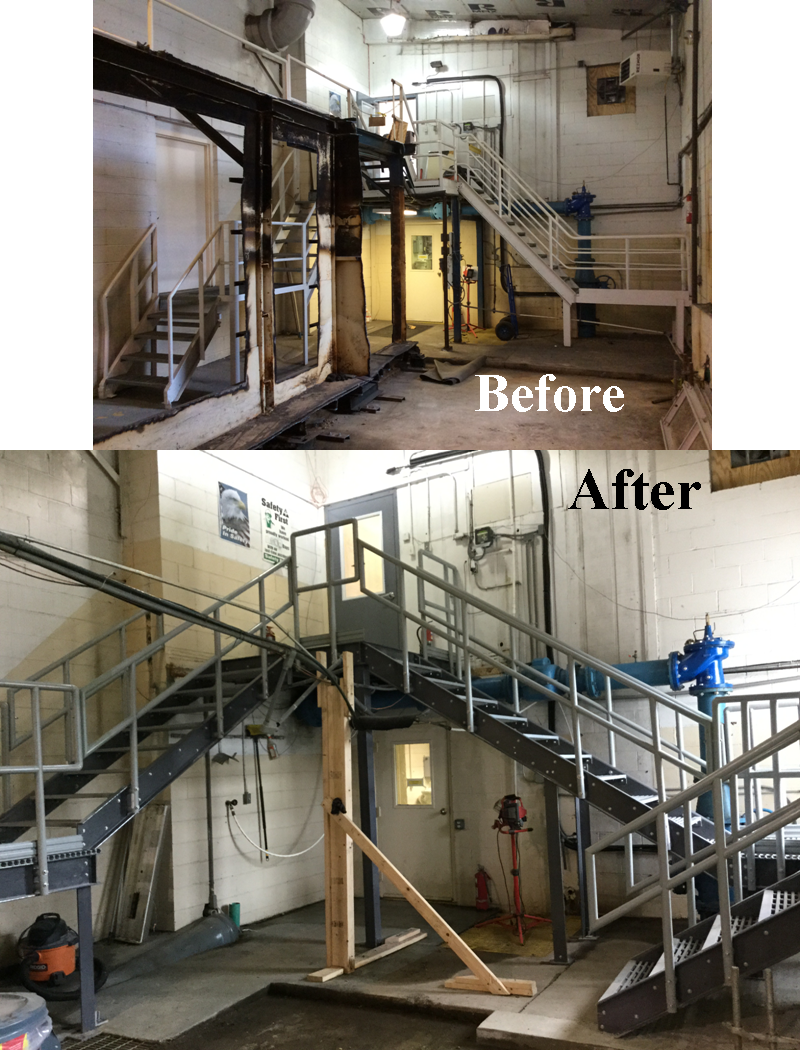 GEF incorporated had the opportunity of working with our local PSD, who needed an updated stair system at one of their first-class water plants. We visited with the management team on site, gathered what their needs and desires were and quickly went to work on a design. Upon the approval of the design, The PSD gathered its experienced maintenance department together and decided to do the installation with their own company personnel. GEF built the stair and platform project in our fabrication shop and transported it on-site for the Maintenance crew to install at the Water Plant. With some instructions and a little assistance from GEF the stair/platform system was installed by the maintenance crew at the PSD Water Plant. The end result was a strong and very appealing stair/platform system that will last for many years.
Incorporated into the system was the new "Round" Safrail® handrail, Extren® shapes, Duradek® Grating and Stair Treads and Safplank® Decking. 
Contact us for more information on these and other great fiberglass products. Already know what you need? Request For Quote.