No need to bring a ladder!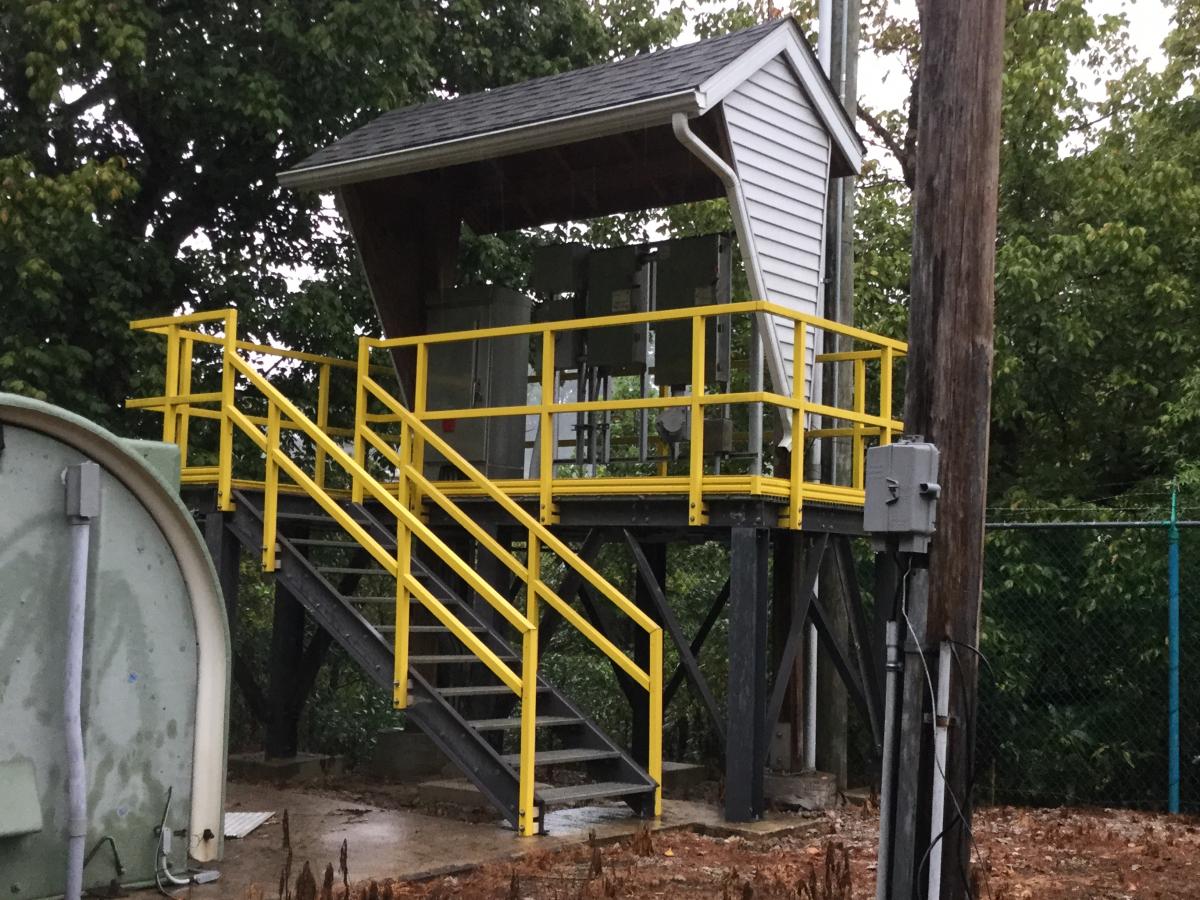 When it comes to reaching the top, GEF Incorporated will guarantee you get there. Give us a call about our Engineering, Design, Fabrication and Delivery of (FRP) Fiberglass products. We do it the best way, your way!
Here is another Stair/Platform project we completed a few years ago. Take note of the Safrail® handrail around the perimeter of the platform and the Extren® materials that make up the complete structure. It will last many, many years longer than steel and it was easier to construct. Fiberglass, give it a try… Give GEF a call...
Contact us for more information on these and other great fiberglass products. Already know what you need? Request For Quote.