Molded Grating Protects Piping in Trench, DURAGRATE®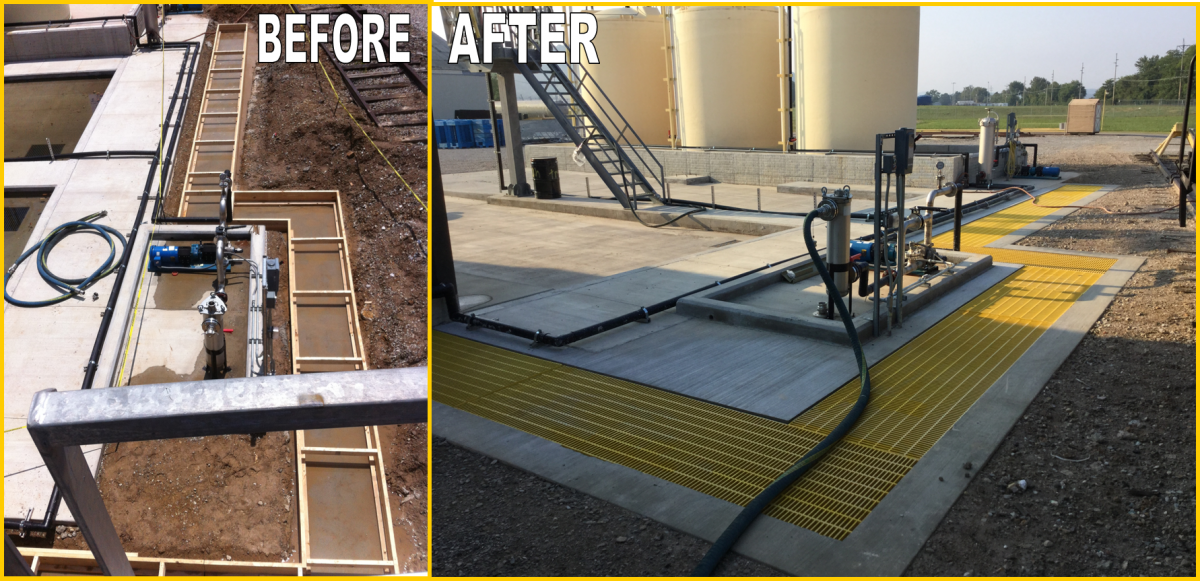 Another one of our good customers called and said, "We are putting some piping in some trenches and need it protected, can you help?" Well GEF scooted right over there and quickly worked out a fix. With the use of Duragrate® molded grating (1" x 4" mesh, meniscus top for non-skid in safety yellow) it was easy to remedy their problem. GEF measured up the trenches, cut the grating and sent it over. The customer easily placed it in the trenches. No rot, rust, corrosion or decay... it's just what the doctor ordered.
Great fit, Great look, Great product, DURAGRATE®...
            Available at GEF Incorporated !!!
Contact us for more information on these and other great fiberglass products. Already know what you need? Request For Quote.