School's Waste Water Treatment Plant gets Facelift, Lashmeet/Matoaka School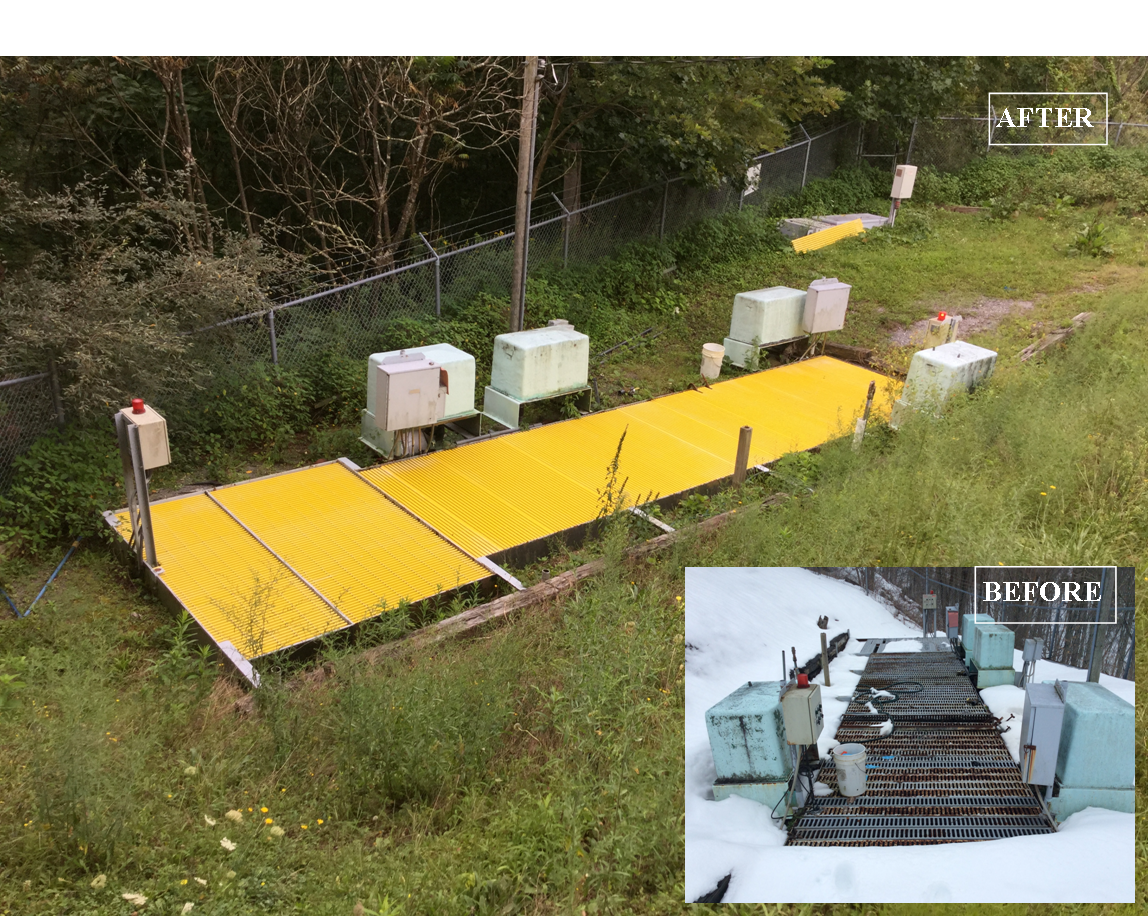 At the top of the hill in Mercer County WV., you will find the Lashmeet/Matoaka School. In the summer of 2015 they decided to spruce up the surroundings. One item that has needed addressed for a few years was the school's waste water treatment plant. Therefore, it was decided to replace the old rusty steel grating to improve the safety as well as the aesthetics of the plant.
What to use? Call GEF Incorporated, and so they did. We, GEF with the assistance of Stafford Consultants showed up and worked with the very experienced Shannon Brim on some options for covering the plant with grating. The Duradek® I-1800 in safety yellow was chosen and what a great choice that was.  The plant will look great for many,  many years to come, and the yellow color calls out "Safety".  Thanks to Jhonattan and Shannon for their involvement in this project, and thanks to the Mercer County school system for the continuous improvements for the children.
Contact us for more information on these and other great fiberglass products. Already know what you need? Request For Quote.