Pipe Structure Repair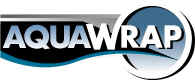 GEF Incorporated is proud to provide innovative technology and services to repair a variety of pipe and structures. We offer the ready-to-use kit that includes all the needed materials for your project. Our trained technicians are available to complete repairs onsite. Contact us for more information.
Applications
The Aquawrap® and PowerSleeve® technologies can be used in a variety of pipe repairs, including aluminum, cast iron, copper, GRE, stainless steel, carbon steel, fiberglass, PVC, titanium and concrete. These products are also perfect for structural repairs of concrete and wood, such as piers, beams, and wooden telephone poles.
Our technicians can work with you to provide repairs for:
Abrasion (improve wear resistance)
Full Hoop (axial strength replacement)
Bend repairs
Isolation
Insulation
Corrosion Mitigation
Leak Repair (special applications)
Crack Repairs (concrete, tanks, and pipe)
Manufacturing (fix fabrication defects)
Dents and Gouges
Structural Reinforcement
Encapsulation
Under Water Repair
Erosion Control (concrete and pipe)
Weld Joint Defects
HAZ Reinforcement
Aquawrap®
Aquawrap® is a low cost composite system for use in repair and reinforcement of existing mechanical systems, structures and piping. Furnished factory-impregnated with our proprietary urethane resin systems, it is odorless and non-flammable.  It permanently bonds to a wide variety of surfaces such as metals, composites, concrete, plastics, and wood.
Aquawrap® Commonly Asked Questions
PowerSleeve®
PowerSleeve® is an engineered composite system that consists of fiberglass fabric and high performance epoxy resulting in a powerful piping reinforcement product.
PowerSleeve® Commonly Asked Questions
PowerSleeve® Installation Guide
Additional Resources